The RSG Reinsurance System, designed to be the most comprehensive reinsurance system on the market, has become the industry's most popular system package for the professional reinsurer. Fully on-line and employing a very powerful database technology, this system can solve your Treaty and Facultative information processing requirements in an extremely cost effective manner.
The system is offered at a low cost, and is easy to maintain and modify, well-documented, able to run on multiple platforms and, unlike our competitors, the source code is provided with the license.
Our base package comes complete with hundreds of reports and downloads which can be easily modified to fit your needs.
The system utilizes the multivalue database D3® from TigerLogic® which is based on the Pick Universal Data Model.

RSG*RE - The RSG Treaty and Facultative Reinsurance System
Features of the RSG Reinsurance System include:
Treaty and Facultative Underwriting
Complete underwriting module for both treaty and facultative contracts. The system includes submission processing, automated renewals, and multi-section contracts to accommodate layers, currencies, and lines of business within a single contract. Broker and/or ceding company notifications can be sent via e-mail, fax, or mail. The system also provides a complete statistical module for analytical reviews.
Accounting
A multi-currency treaty and facultative premium and loss accounting module that utilizes spreadsheets for account entry and editing. It also features a quick and easy to use cash application subsystem, automated installments, automatic retrocessional processing, statutory reports and downloads, and a statistical repository for management and analytical reporting.
Claims
A complete claims module with multi-sections for tracking individual contract layers, currencies, insureds, and/or coverage. Provides aggregate deductible support, aggregation of claims by multiple accumulators, tracking of claims from ground up, and automated check printing and cash application to the open item.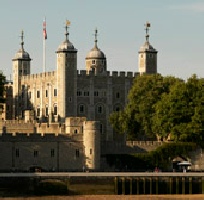 TigerLogic® and D3® are registered trademarks of TigerLogic Corporation.